Bitcoin Futures Trading
Bitcoin futures offer traders leveraged, size-flexible exposure to the world's largest cryptocurrency. tastytrade's award winning trading platform gives investors access to both standard and micro-CME bitcoin futures.
Why Trade Bitcoin Futures With Us?
Trading Platform Flexibility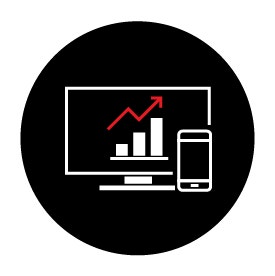 Trade conveniently using your futures-enabled account on the trading platform type that works best for you – desktop, browser or mobile1
Scale Trades Up or Down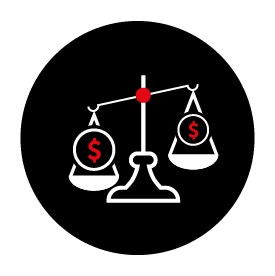 Customize your trade size. Choose between CME's standard and micro bitcoin futures products
Low Commissions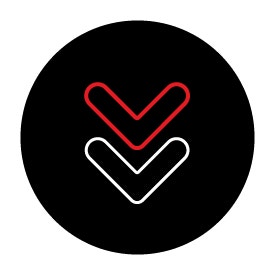 Trade with our low futures commission rates – from $1.25/contract for standard futures and $0.85/contract for micro futures2
Go Long or Short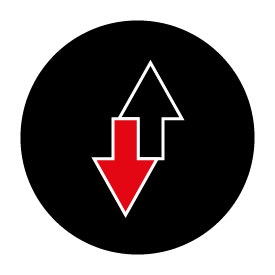 tastytrade allows customers the ability to both buy and sell bitcoin futures
MULTIPLE ORDER CHOICES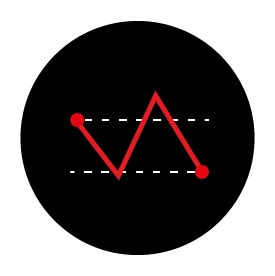 Target profits on your bitcoin futures with limit orders and mitigate downside risk with stop-loss orders
Top-notch Support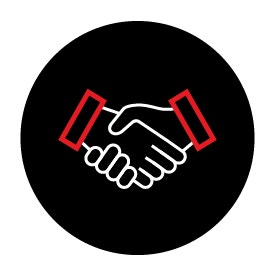 tastytrade has the best support team in the business – you'll always have someone excited to help with any questions
Why Trade Bitcoin Futures?
Trading bitcoin futures offers investors benefits that are not available when trading bitcoin cryptocurrency outright:
You'll never have to worry about losing your private key.
Use limit and stop-loss orders to mitigate potential losses.
Bitcoin futures are regulated by the CFTC.
When you trade bitcoin futures with tastytrade, the fees are upfront and low.2
Trading bitcoin futures allows investors the ability to take a long or short position.
Bitcoin futures are offered by the CME Futures Exchange.
What Bitcoin Futures Products Can I Trade?
tastytrade currently offers two bitcoin futures products:
CME Bitcoin Futures
CME bitcoin micro futures
CME bitcoin futures represent five bitcoins while CME bitcoin micro futures represent 1/10th the size of one bitcoin.
Trade Bitcoin Futures With Low Fees
At tastytrade, commissions are always low2
| | Contract to open | Contract to close |
| --- | --- | --- |
| Futures | $1.25 | $1.25 |
| Micro Futures | $0.85 | $0.85 |
How Bitcoin Futures Work
Bitcoin futures, like all futures, are derivative products. This means their value is derived from another, underlying source. In the case of bitcoin futures, the underlying product is bitcoin itself.
Some futures products, called "deliverable futures", are settled via an actual exchange of the underlying product. Silver and Oil futures are settled in this manner. Bitcoin futures are "cash settled". Rather than receiving or providing a set amount of Bitcoin, a trader's account will either be credited or debited a cash amount based on the difference between the initial position and the settlement price.
Want to learn more about futures? Check out our deep dive on futures here!
In the futures market, a "tick" represents the minimum price fluctuation. The tick value of a bitcoin futures contract will depend upon which futures contract you are trading:
| | Tick increment | 1 Tick move |
| --- | --- | --- |
| CME's Standard Bitcoin Futures Contract | $5 | $25 |
| CME's Micro Bitcoin Futures | $5 | $0.50 |
As we can tell from the differences in the above tick increments, CME's standard size bitcoin futures contract is 50x larger than its micro bitcoin future.
How to Trade Bitcoin Futures
To get started trading bitcoin futures with tastytrade, follow the steps below:1
Do your research to get an understanding of how bitcoin futures trading works3
Choose your preferred bitcoin futures product
Create a trading plan and manage your risk
Open your futures position and monitor it
Close your position if you want to do so before contract expires
If you still have questions, reach out to our friendly trade desk support team.
Open a Trading Account
TRY OUT FEATURES THAT ARE BUILT TO ENHANCE YOUR TRADING EXPERIENCE

Discover cutting-edge capabilities on tastytrade's multiple interfaces

BOLSTER YOUR MARKET AWARENESS AND GET INSIGHTS THAT SPARK INSPIRATION

Use the Follow Feed and video feed to find ideas that might unlock opportunities

EXPLORE A WIDE VARIETY OF FINANCIAL PRODUCTS

Look into the possibilities - consider your trading goals and discover what works for you
Trade Bitcoin Futures on the Best Platform
You can trade bitcoin futures on the tastytrade platform in whichever way is best for you – desktop, browser or mobile.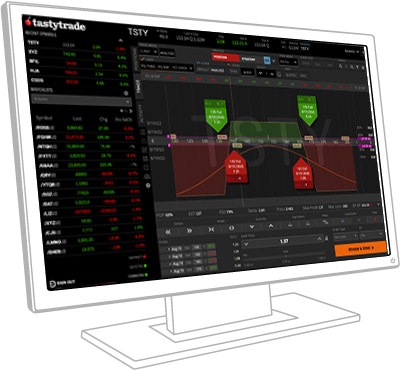 Desktop
Use the desktop version to jump straight into the platform after booting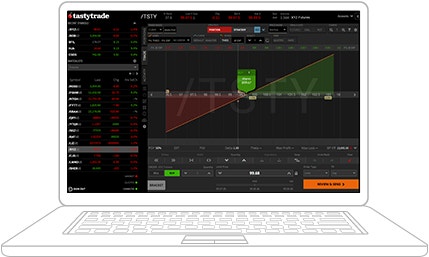 Browser
Sign in and trade from any computer using the browser version of the platform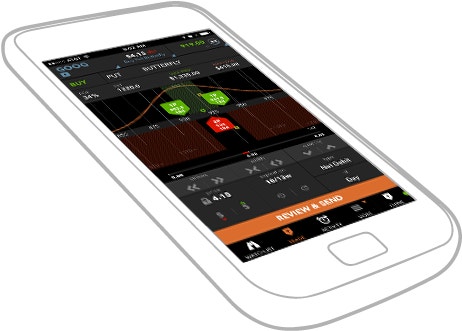 Mobile
Slip the tastytrade platform in your pocket and use it from wherever you are
1
Futures account approval is subject to tastytrade suitability requirements. Futures and futures options trading is speculative and not suitable for all investors. Please read all applicable futures risk disclosures at
www.tastytrade.com/disclosures/
.
2
All futures trades incur a clearing fee of $0.30 per contract + exchange fees + NFA Fee. For a complete list of fees, please click here.
3
Please read the NFA's Investor Advisory Notice - Futures on Virtual Currencies here.
4Named the Best Online Broker by Investor's Business Daily (IBD) in its ninth annual survey.

TASTYTRADE, INC. IS A MEMBER OF NFA AND IS SUBJECT TO NFA'S REGULATORY OVERSIGHT AND EXAMINATIONS. HOWEVER, YOU SHOULD BE AWARE THAT NFA DOES NOT HAVE REGULATORY OVERSIGHT AUTHORITY OVER UNDERLYING OR SPOT VIRTUAL CURRENCY PRODUCTS OR TRANSACTIONS OR VIRTUAL CURRENCY EXCHANGES, CUSTODIANS OR MARKETS.
All investments involve risk of loss. Please carefully consider the risks associated with your investments and if such trading is suitable for you before deciding to trade certain products or strategies. You are solely responsible for making your investment and trading decisions and for evaluating the risks associated with your investments.