Commodities Trading
Trade a variety of commodity markets using options, futures, ETFs, stocks, and futures options with the top online broker in the U.S.1 Invest in energy commodities and other sectors like agriculture, metal, and raw materials.
Why Trade Commodities With Us?
Explore a Wide Range of Assets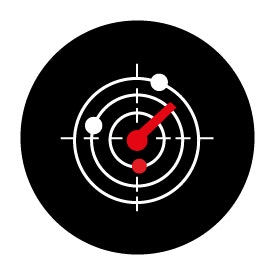 Utilize products like ETFs, futures, and related stocks; and size up or down based on your risk tolerance or account type
Take Advantage of Trading Pairs
Take advantage of unique relationships to balance out your portfolio such as the gold-silver ratio and grain pairs
Capitalize on Volatility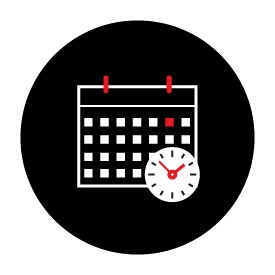 Benefit from binary events and the price movements they cause. From geopolitical headlines to supply and demand reports, a wide variety of news impacts commodity markets
Get Diversified Exposure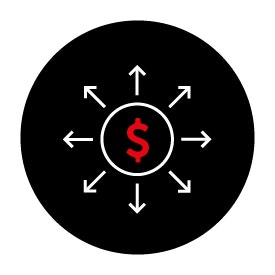 Diversify your portfolio with metals, minerals, grains, food, energy, raw materials, and currencies
Access Emerging Markets (EM)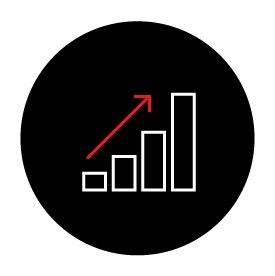 Engage in commodity-related sectors & companies in emerging markets
Speculate Without being a producer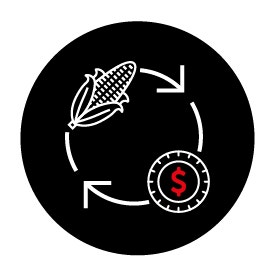 Take advantage of in-play commodity markets without storing or owning physical materials
What Commodity Products Can I trade?
You can trade commodity stocks, options, futures, and futures options on our award-winning platform.1 Balance your portfolio with the products of your choice to make it work for your investment goals.
Some of the energy commodities you can trade are coal, crude oil, micro crude oil, e-mini crude oil, Henry Hub natural gas, e-mini natural gas. Non-energy commodities include agricultural underlyings such as corn, mini corn, soybeans, mini soybeans, Chicago SRW wheat, and mini-Chicago SRW wheat. Metals also fall under non-energy commodities and include gold, micro gold, copper, platinum, silver, and micro silver.
COMMODITY OPTIONS ON FUTURES
Add probability to your commodity assumption and consider incorporating bullish, bearish, and neutral futures options strategies.
COMMODITY STOCKS AND ETFS
Enter the commodity market by investing in a physical commodity with stocks or exchange-traded funds (ETFs).
COMMODITY FUTURES
Commodity futures cover a variety of asset classes and are available to trade 23/5.2
POPULAR COMMODITY FUTURES PRODUCTS
Below is a list of some widely traded commodity futures on our platform.
CME outright futures
Crude oil (/CL)
Corn (/ZC)
Gold (/GC)
Soybeans (/ZS)
Natural Gas (/NG)
COMMODITY FUTURES OPTIONS
There are various futures options you can trade on the tastytrade platform:
| Product | Option Style | Deliverable | Time of settlement |
| --- | --- | --- | --- |
| /ZC | American | Future | 1:20 pm CT |
| /ZS | American | Future | 1:20 pm CT |
| /ZW | American | Future | 1:20 pm CT |
| /CL | American | Future | 1:30 pm CT |
| /NG | European | Cash | 1:30 pm CT |
| /GC | American | Future | 12:30 pm CT |
| /SI | American | Future | 12:30 pm CT |
| /SPRE | American | Future to Cash | 3:00 pm CT |
DISCOVER COMMONLY TRADED COMMODITY MARKETS
With tastytrade, you can explore and trade various commodity markets from energy markets like Natural Gas and WTI Crude; to Metals and Grains. Some of the well-known commodities you can choose from on our platform include:
Commodities
Natural Gas (UNG)
Corn ETF (CORN)
iShares Silver ETF (SLV)
U.S. Oil Fund (USO)
SPDR Gold Shares ETF (GLD)
Gold Miners (GDX)
Wheat ETF (WEAT)
Energy ETF (XLE)
Oil & Gas ETF (XOP)
Trade Commodities with Low Commissions
When trading commodities with tastytrade, you can reduce your overall costs by paying lower commissions.
Take a look at the low commissions of trading commodities:
| Product | Opening commission (per contract) | Closing commission (per contract) |
| --- | --- | --- |
| Futures | $1.25 | $1.25 |
| Micro Futures | $0.85 | $0.85 |
| Smalls Futures | $0.25 | $0.25 |
| Smalls Futures Options | $0.50 | $0.00 |
| Futures Options | $2.50 | $0.00 |
| Stocks and ETFs | $0.00 unlimited shares | $0.00 |
WHAT ARE COMMODITIES AND HOW CAN YOU TRADE THEM?
Commodities are economic goods. They can be raw materials (like corn or oil) that are used in production, or natural resources (energy, metals, grains). Commodities are traded in the market using futures contracts or commodity-linked stocks or ETFs.
HOW TO TRADE COMMODITIES
Learn about commodities and how the commodities markets work
Implement a trading plan and a risk management strategy
Start trading a commodity product that compliments your investment goals
Open a Trading Account
NAVIGATE QUICKLY AND EASILY ON THE TASTYTRADE AWARD-WINNING PLATFORM

Use our platform and the variety of innovative features to make the most of your trades1

DISCOVER WHICH COMMODITY PRODUCTS ARE IN PLAY

Get access to free content on commodity market movement with the Follow Feed and video feed

GET PEACE OF MIND TRADING ON A RELIABLE PLATFORM

Feel secure knowing you are trading on one of the safest, fastest, and most reliable trading platforms in the world
TRADE COMMODITIES ON THE BEST TRADING PLATFORM1
Trade commodities on a fast and dependable platform. Get immediate access to commodities and customize your trading needs with our ground-breaking features.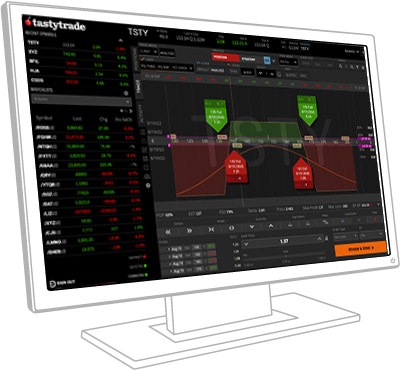 Desktop
Trade with our innovative trading software in desktop format for easy and fast access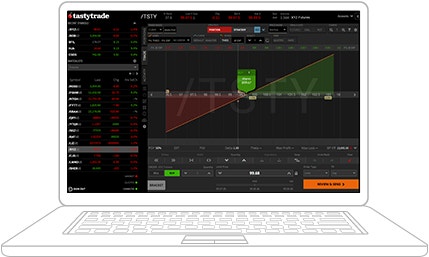 Browser
Enter your login details on any device browser and start trading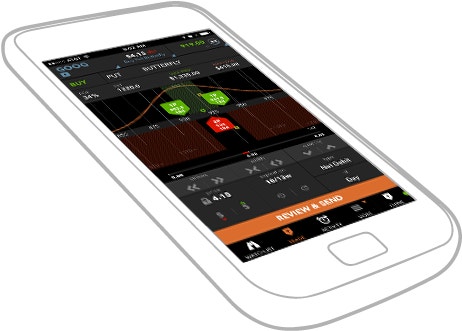 Mobile
Access markets wherever you are - it's possible whether you're on land, sea, or in-flight with the mobile app
1Named the Best Online Broker by Investor's Business Daily (IBD) in its ninth annual survey.
3Final settlement based on the latest trade price.
4Applicable exchange, clearing, and regulatory fees still apply to all opening and closing trades.
All investments involve risk of loss. Please carefully consider the risks associated with your investments and if such trading is suitable for you before deciding to trade certain products or strategies. You are solely responsible for making your investment and trading decisions and for evaluating the risks associated with your investments.