Options Trading
Find opportunities to trade options on stocks, ETFs, and broad-based indices. Trade equity and ETF options online for $1.00 per contract opening commission and $0 commission to close, capped at $10.00 per leg.1
Why Trade Options With Us?
Award-Winning Platform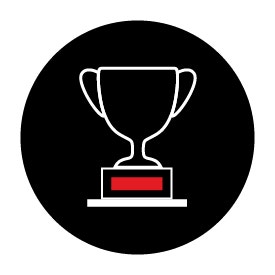 Get product offerings that empower your trading goals from an award-winning platform - America's best online broker2
Low Commissions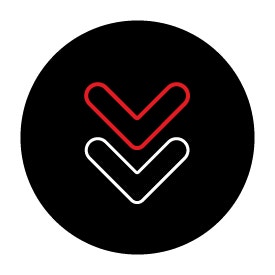 Trade options online with low commissions starting at $1.00 per contract to open, $0 to close. Plus, commissions are capped at $10.00 per leg for equity and ETF options1
Liquidity Rating Indicator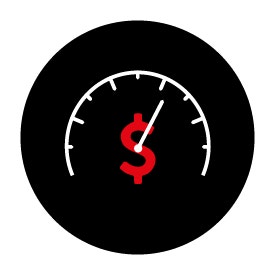 Find efficient options markets and trade at fair prices using tastytrade's liquidity rating indicator
Analysis Tab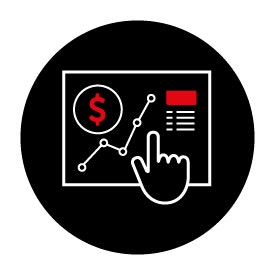 Use the analysis tab to gauge the profit and loss potential of options strategies before you trade
Order Chains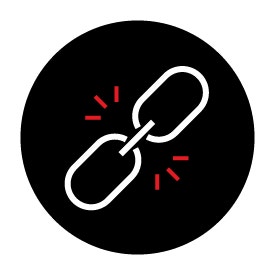 Track your equity and ETF options position's progress from open to close, without a spreadsheet
Curated Watchlists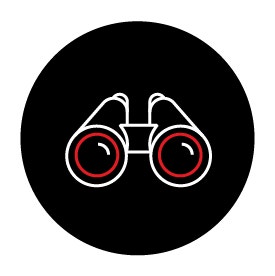 Pick underlyings from your favorite curated watchlists or build your own directly on the platform
Trade Options With Low Commissions
At tastytrade, we stay ahead of the pack by giving you low commission rates for equity options.3 Here's how we measure up against our competitors:
50 Puts/Calls

(100 total contracts)

50 Verticals

(200 total contracts)

50 Iron Condors

(400 total contracts)

1
$20.00
$40.00
$80.00
E*TRADE4
$65.00
$130.00
$260.00
Fidelity4
$65.00
$130.00
$260.00
Interactive Brokers4
$65.00
$130.00
$260.00
Schwab4
$65.00
$130.00
$260.00
TD Ameritrade4
$65.00
$130.00
$260.00
50 Puts
(100 total contracts)
Interactive Brokers4
$65.00
50 Verticals
(200 total contracts)
Interactive Brokers4
$130.00
50 Iron Condor
(400 total contracts)
Interactive Brokers4
$260.00
What Options Products Can You Trade With Us?
The range of options products available on the tastytrade platform gives you the flexibility to find opportunity in a variety of market conditions; choose options products based on your investment objectives, financial standing, and risk tolerance.
STOCK OPTIONS
Anticipate an individual stock's market movement using equity option strategies
ETF OPTIONS
Speculate on the performance of index and sector exchange-traded funds (ETFs)
INDEX OPTIONS
Expand your exposure across stocks using European-style, broad-based index options
WHAT ARE OPTIONS?
Options are contracts between two parties to exchange an underlying asset at a specific price by a certain expiration date.
By combining long and short options with put and call options, a variety of strategies can be utilized across different market environments.
While you can use options to speculate on the directional price movements of a financial instrument, options are non-linear. So, the probability of profit is also affected by factors such as implied volatility (IV), time to expiration, and location of the strike price in relation to the underlying price.
HOW TO TRADE OPTIONS?
Do your research to get an understanding of how options trading works
Choose your preferred market and asset
Create a trading plan and a risk management strategy
Open and monitor your options positions
Manage your options strategy before expiration
Open a Trading Account
TAP INTO FEATURES DESIGNED TO SUPPORT YOUR TRADING

Utilize innovative functionalities such as earnings indicators, correlation numbers, and alerts

FIND YOUR INSPIRATION AND BOOST MARKET AWARENESS

Get inspiration for your options strategies from the Follow Feed and video feed

LOOK BACK USING HISTORICAL OPTIONS DATA

Analyze the past performance of options for further insight before getting started6

TAKE MEASURE OF UPSIDE AND DOWNSIDE RISK

Use the portfolio risk analysis tool to delve into potential upside or downside risk
TRADE OPTIONS ON THE BEST TRADING PLATFORM2
At tastytrade, we empower you to trade the way you want. Whichever device you choose, our platform offers a fast, reliable, and safe trading experience.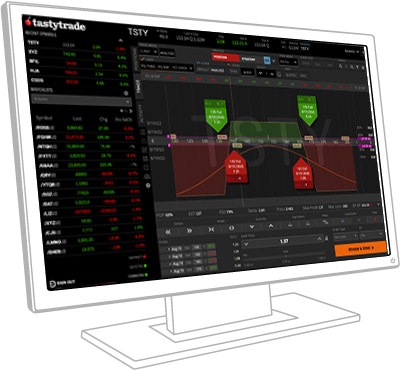 Desktop
Trade with our innovative trading software in desktop format for easy and fast access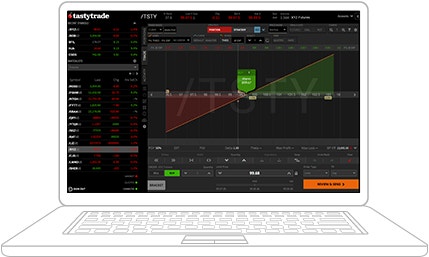 Browser
Log in and trade from PC using the browser version, and still get all the bells and whistles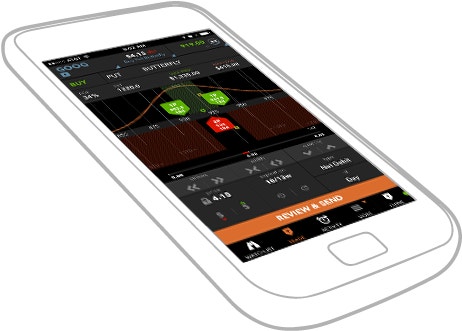 Mobile
Take the tastytrade platform wherever you go and trade from anywhere
1
Exchange, clearing, and regulatory fees still apply for all opening and closing equity options trades. The following index products are excluded from the capped commissions offer: SPX, RUT, VIX, OEX, XEO, DJX, and XSP. For a complete list of all fees, click
here
.
2Named the Best Online Broker by Investor's Business Daily (IBD) in its ninth annual survey.
3$1.00 commission to open per contract, $0 commission to close ($10 maximum commission per leg). Applicable exchange, clearing, and regulatory fees still apply to all opening and closing trades.
4Commission comparison based on opening and closing online U.S. equity option trades at the published website commission schedules for retail accounts, as of 5/4/2022, for E*Trade, Fidelity, Interactive Brokers, Schwab, and TD Ameritrade. For Interactive Brokers, comparison based on customers trading less than 10,000 contracts a month with option premiums equal to or greater than 0.10 per contract. Supporting documentation for any claims, if applicable, will be furnished upon request.
5
Futures account approval subject to tastytrade suitability requirements. Futures and futures options trading is speculative and not suitable for all investors. Please read all applicable futures risk disclosures at
www.tastytrade.com/disclosures
.
6Past performance is not indicative of future results.
All investments involve risk of loss. Please carefully consider the risks associated with your investments and if such trading is suitable for you before deciding to trade certain products or strategies. You are solely responsible for making your investment and trading decisions and for evaluating the risks associated with your investments.