Options on Futures Trading
Futures options are contracts that give investors the right to buy or sell a futures contract at a specific price by a specific date. Futures options allow for a greater possible return on capital as futures are leveraged.1 Plus, defined-risk options strategies can be executed to limit potential losses. Learn more about futures options trading.2
Why trade Futures Options with us?
Trade in any Market condition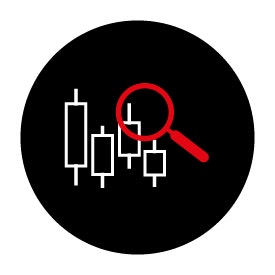 Build futures options strategies based on current and expected volatility and price levels
Trade with Low Commissions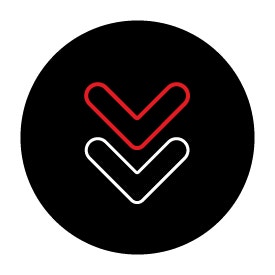 Opening commission for futures options is $2.50 per contract and $0 to close3
Get near round-the-clock access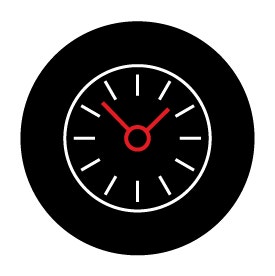 Experience flexibility – trade futures options around your schedule – 23 hours a day, 5 days a week
Experience Diversified Exposure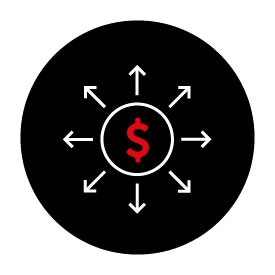 Explore a range of futures options markets across multiple asset classes
Access greater capital efficiency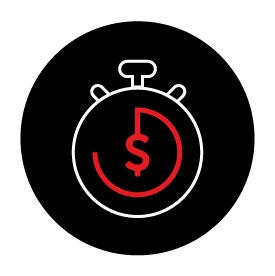 Get increased potential return on capital with leverage, and strategize to potentially limit losses1
Avoid PDT using Futures Options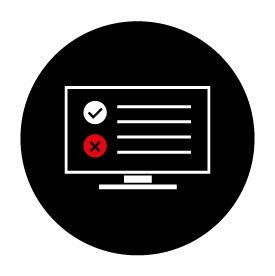 Pattern day trading (PDT) rules do not apply to futures options unlike equity and ETF options
What Futures Options Can I Trade?
With tastytrade, you can trade a range of futures options across asset classes. Plus, you can utilize mini, micro, and Smalls futures options, which enable you to trade with less capital required.
Futures options available on the tastytrade platform:
EQUITY INDICES
INTEREST RATES
COMMODITIES
AGRICULTURAL
ENERGY
METALS
LIVESTOCK
Trade Futures Options with Low Commission fees
Trade futures options at low commissions on an award-winning platform.4
| | Commission to open* | Commission to close* |
| --- | --- | --- |
| Options on Futures | $2.50 | $0 |
| Options on Micro Futures | $1.50 | $0 |
| Smalls Futures Options | $0.50 | $0 |
* Commission per contract. Applicable exchange, clearing, and regulatory fees still apply to all opening and closing trades.
What are Futures Options?
Futures options are options contracts with futures as the underlying asset. Also referred to as options on futures, this product type enables traders to exchange the underlying at a predetermined price by a specific date. Each in-the-money (ITM) futures option expires into its corresponding outright futures contract, unless the option contract is financially settled to a cash credit or debit.
How to Trade Futures Options?
Learn about futures options and how to use futures options strategies
Create a trading plan and a risk management strategy
Choose a futures option asset and open your position
Monitor and close your position
Open a Trading Account
USE A PLATFORM DESIGNED TO ENHANCE THE WAY YOU TRADE

Experience award-winning technology with the tastytrade platform4

INCREASE YOUR MARKET AWARENESS BY STAYING IN THE KNOW

Keep up to date with the latest insights from the Follow Feed and video feed

TAKE YOUR PICK FROM A RANGE OF OPPORTUNITIES ACROSS ASSET CLASSES

Choose from currency, interest rate, commodity, and equity index products
Trade Futures Options on the best trading platform4
Get purpose-built features on a secure, reliable, and fast platform, whichever interface you choose.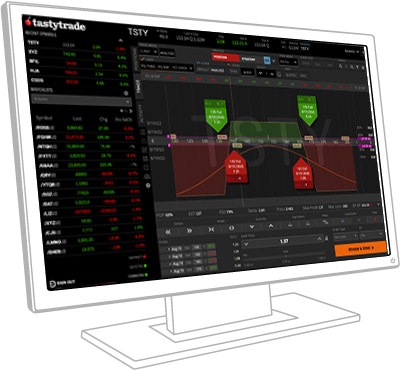 Desktop
Download the tastytrade application and trade from your desktop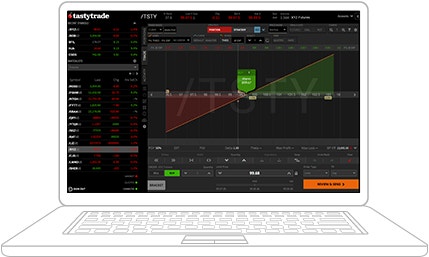 Browser
Open a new tab and trade between active sessions in your browser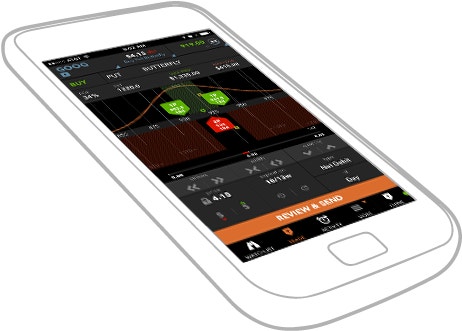 Mobile
Let your portfolio move with you – take it wherever you go with the mobile version
1Increased leverage can result in significant losses in the event of adverse market conditions.
2
Futures account approval is subject to tastytrade suitability requirements. Futures and futures options trading is speculative and not suitable for all investors. Please read all applicable futures risk disclosures at
www.tastytrade.com/disclosures
.
3Options on futures commission fees: $2.50 per contract to open, $0.00 to close. Options on micro futures commission fees: $1.50 per contract to open, $0.00 commission to close. All futures options trades (including options on micro futures) incur a clearing fee of $0 per contract + exchange fees + NFA fee. Smalls futures options commission fees: $0.50 per contract to open, $0.00 commission to close. All Smalls futures trades incur a clearing fee of $0.05 per contract + exchange fees + NFA fee.
4Named the Best Online Broker by Investor's Business Daily (IBD) in its ninth annual survey.
All investments involve risk of loss. Please carefully consider the risks associated with your investments and if such trading is suitable for you before deciding to trade certain products or strategies. You are solely responsible for making your investment and trading decisions and for evaluating the risks associated with your investments.