Indices Trading
Trade a variety of index products using options, futures, and exchange-traded funds (ETFs) with America's top online broker.1 Take your position with an index product that works for your account size and risk tolerance.
Why trade Indices with us?
Reduced Risk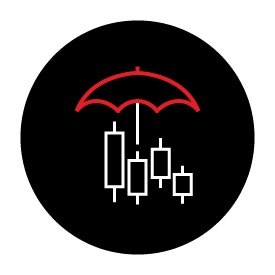 Reduce single-stock volatility by trading a basket of stocks to lower your risk2
Market Flexibility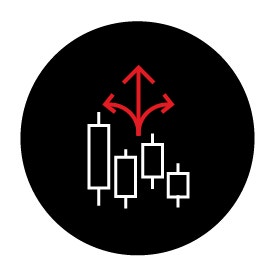 Make short or long-term assumptions with a wide range of expirations
Cash Settlements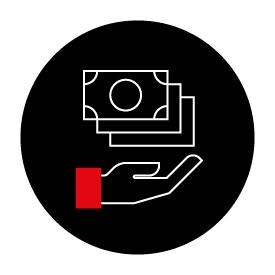 Play your index trade all the way up to expiration on select index products3
Diversified Exposure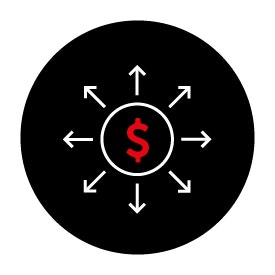 Get exposure to multiple asset classes and sectors with index ETFs, index futures, and index options
Curated Watchlists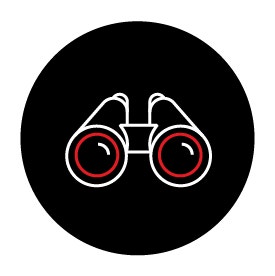 Keep up to date on index markets with over 15 index watchlists and their respective components
Market Awareness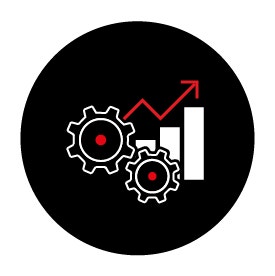 Index futures can offer new insights regarding local and global financial markets, and the outlook for the upcoming trading session
WHAT INDEX PRODUCTS CAN I TRADE?
With tastytrade, you can trade an index (i.e. the S&P 500, NASDAQ100, VIX, and many more) on our award-winning platform.1 Utilize different products for your portfolio – from cash-settled indices, ETFs, ETNs, index options, and futures – to suit your account size and risk tolerance.
INDEX OPTIONS
You can trade options on an index instead of speculating on individual components of the index using e.g. the SPX, VIX, SPC, RUT, DJX, RUT, VRO
INDEX FUTURES
Gain access to greater leverage4 when you trade index futures. Hedge your portfolio with equity index futures
INDEX ETFS
Diversify your portfolio with index ETFs (exchange-traded funds ETFs), a more capital efficient way of gaining exposure to a specific index
Trade indices and understand the fee structure
When trading indices with tastytrade, the fee structure is different from other option products.
Familiarize yourself with the fees and costs of trading indices:
| Symbol | Description | Fee per contract |
| --- | --- | --- |
| SPX | S&P 500 | $0.65 |
| RUT | Russell 2000 | $0.18 |
| VIX | CBOE Market Volatility Index | $0.65 |
| OEX | S&P 100 (American-style exercise) | $0.40 |
| XEO | S&P 100 (European- style exercise) | $0.40 |
| DJX | Dow Jones Industrial Average 1/100 | $0.18 |
| XSP | Mini-SPX5 | $0.00/$0.07 |
WHAT'S AN INDEX AND HOW DO THEY WORK?
An index is a basket of publicly listed companies' stock, that captures an entire market or are specific to an industry sector, segment, a particular market or region.
Indices work by giving you the opportunity to trade a basket of stocks in a specific index with each stock possibly having a different weight.
HOW TO TRADE INDICES
Understand what an index is and how indices work
Create a trading plan and a risk management strategy
Open your index position, then monitor and close it
Apply for a trading account in minutes
DISCOVER A PLATFORM WITH EXECUTION FEATURES FOR VETERAN TRADERS AND NEWBIES

Become familiar with our award-winning tastytrade platform1 and enjoy its flexibility and speed

BOOST YOUR TRADING KNOWLEDGE WITH INSIGHTS AND TRADE INSPIRATION

Get access to curated watchlists for a broad overview of indices and get trade inspiration with the Follow Feed and video feed

GET PEACE OF MIND TRADING ON A RELIABLE PLATFORM

Feel secure knowing you are trading on one of the fastest and most reliable trading platforms in the world
Trade indices on the best Trading platform1
Trade indices on a secure, fast and reliable platform. Get instant access to global markets and customize your trading needs with our innovative features.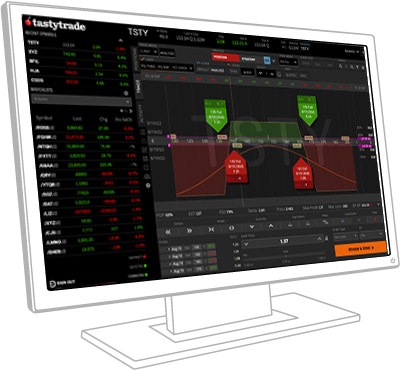 Desktop
Download the tastytrade platform and sign in straight from your desktop computer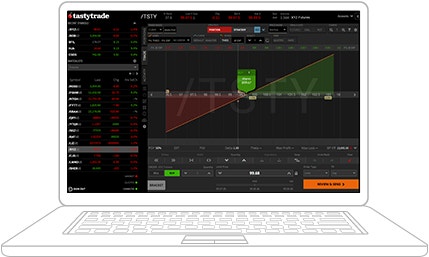 Browser
Enter your login details on any device browser and start trading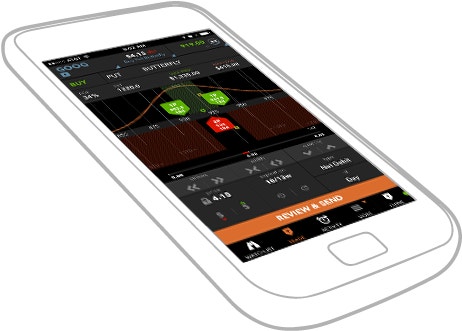 Mobile
Access your account from anywhere with the mobile version – the world's your oyster
1Named the Best Online Broker by Investor's Business Daily (IBD) in its ninth annual survey.
2Volatility still exists with indices due to economic forecasts and occurrences such as natural disasters, pandemics, and geopolitical events.
3The non-quarterly options on equity indices futures do not settle to cash (they settle to the future).
4Leverage – Notional value/margin of 1 short option or 1 futures contract. Increased leverage can substantially increase risk and loss to your portfolio in the event of adverse market movements.
5XSP contract fees are as follows: $0.00 for less than 10 contracts per leg and $0.07 for 10 contracts per leg or more.
All investments involve risk of loss. Please carefully consider the risks associated with your investments and if such trading is suitable for you before deciding to trade certain products or strategies. You are solely responsible for making your investment and trading decisions and for evaluating the risks associated with your investments.