Futures Trading
Get exposure to indices,
currency
, interest rates, and commodities through futures trading from as little as $0.25 commission per contract.
1
Step into the future with us, the best online broker in America.
2
Why Trade Futures With Us?
Award-Winning Provider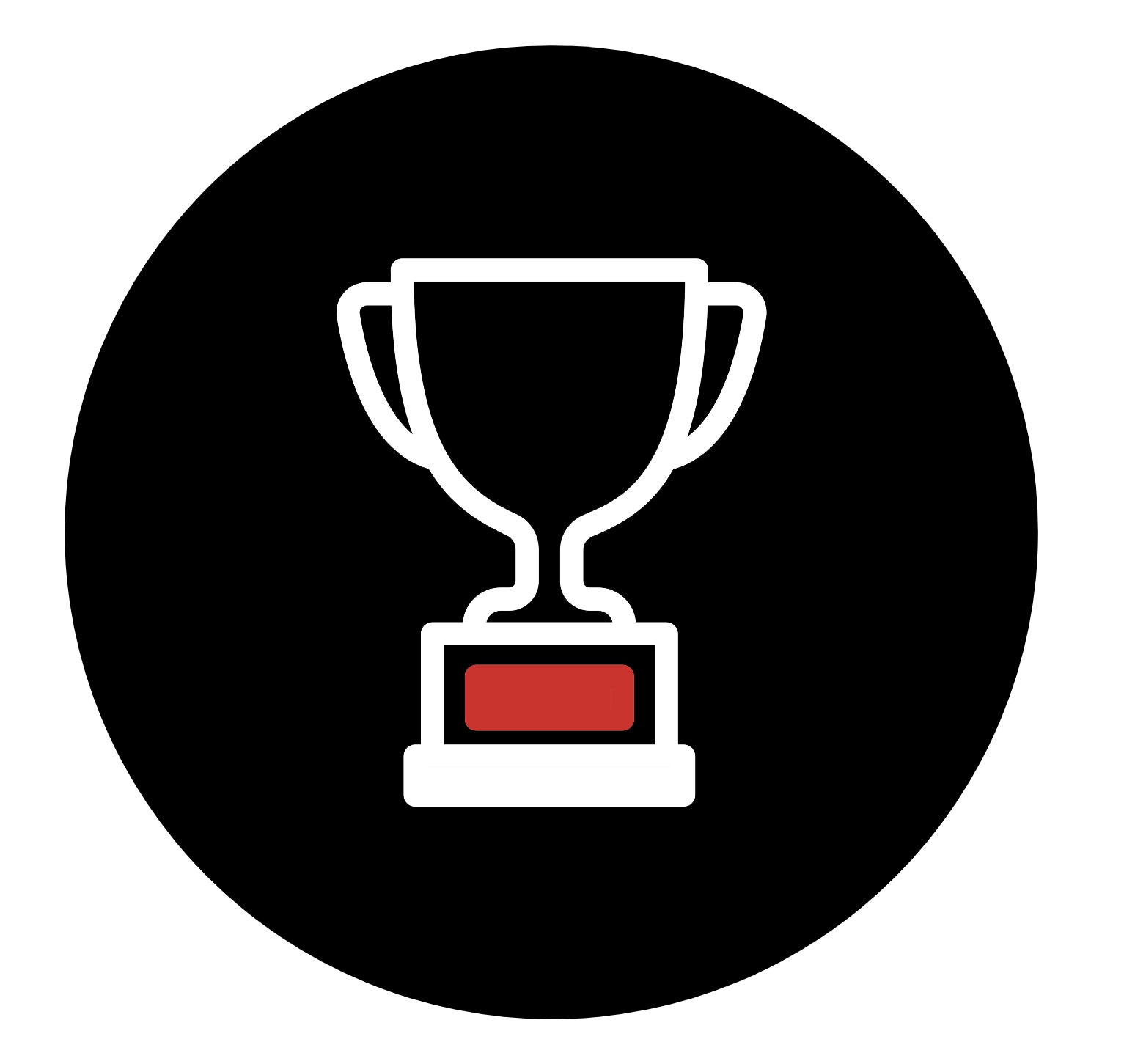 Trade with America's best online broker, with offerings designed to empower self-directed investors2
Low Commissions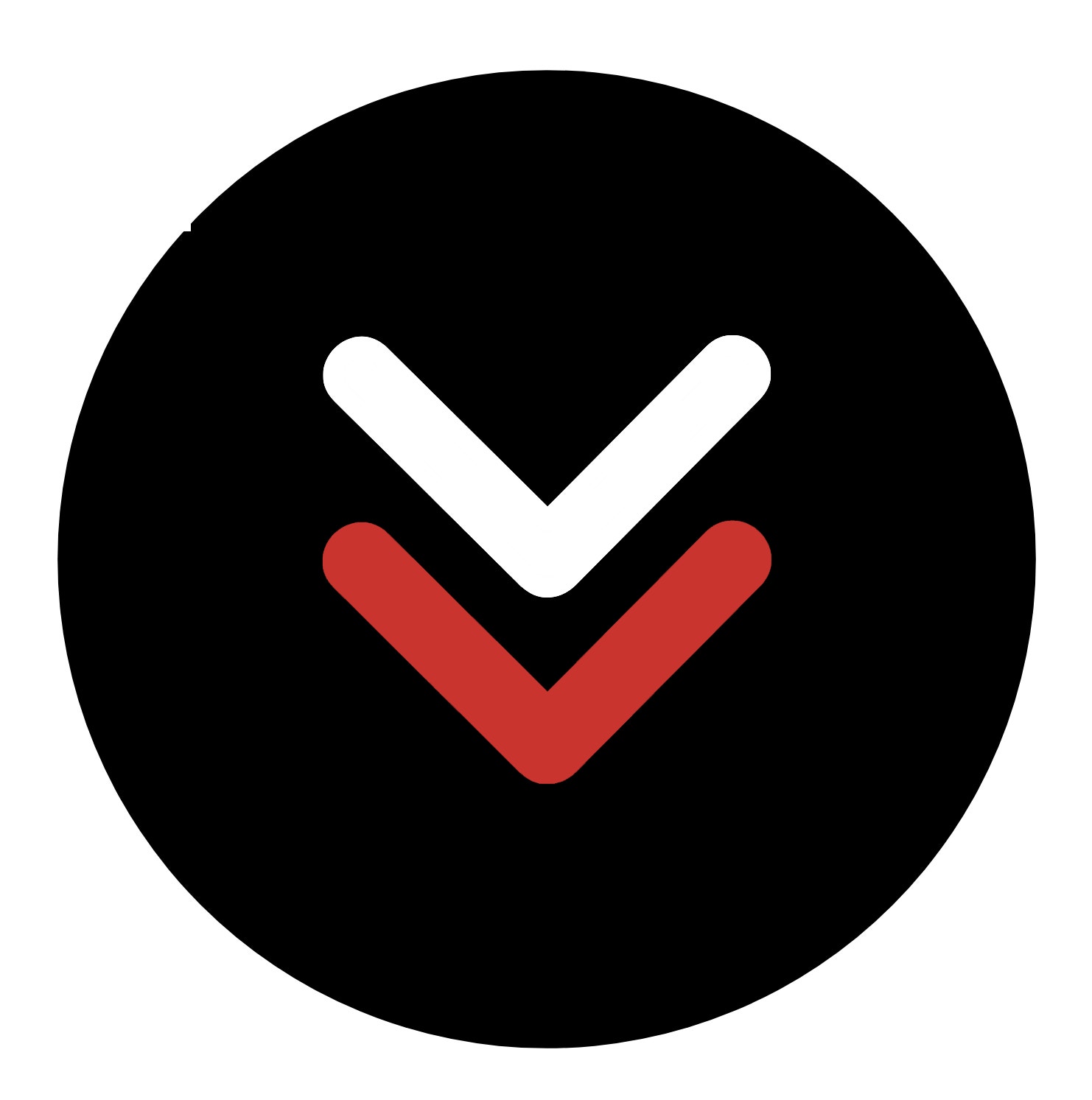 Open a futures position from $0.25 and enjoy the freedom of making your capital go further
Differentiating Technology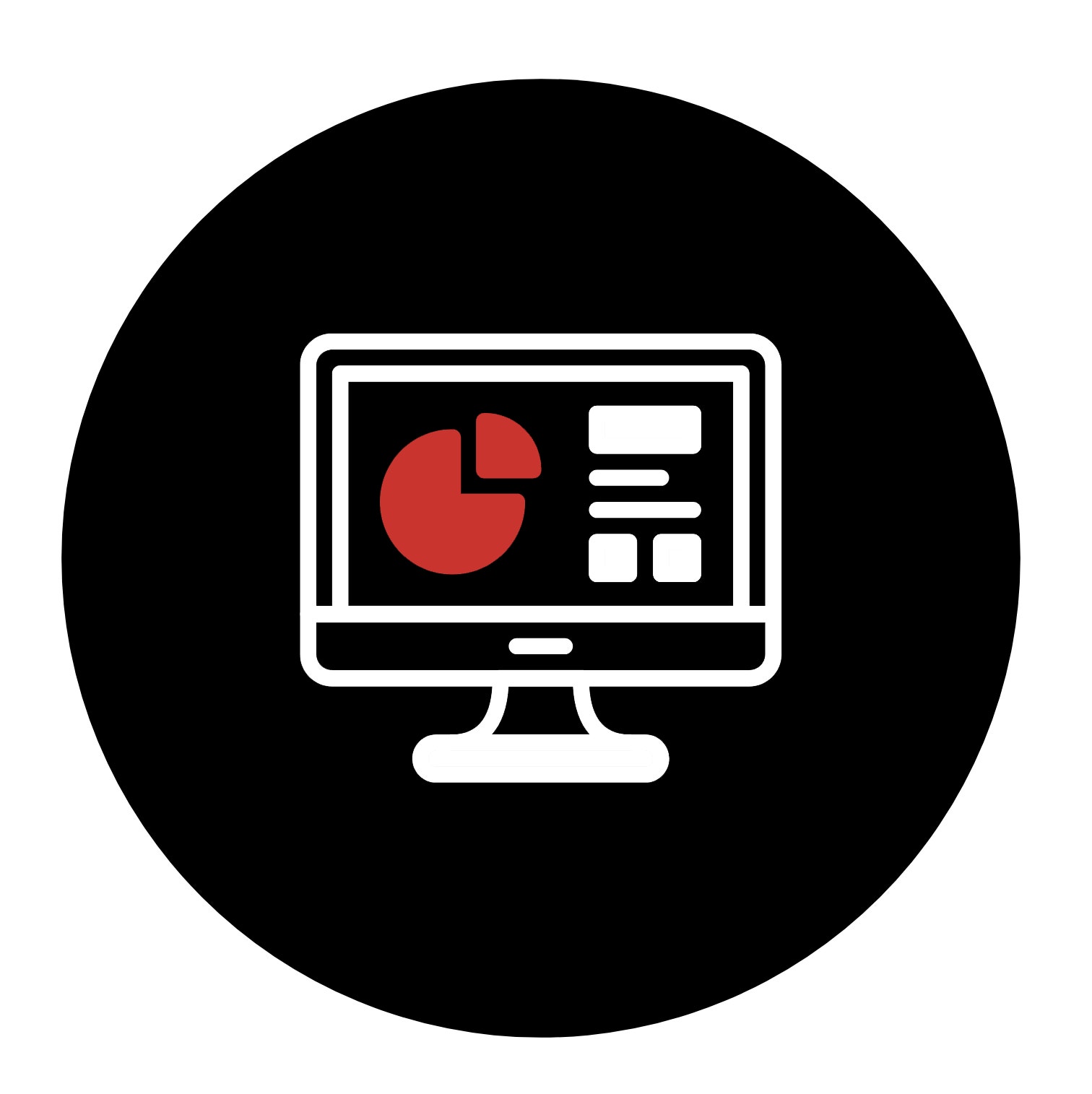 Experience cutting-edge technology that changes the game through anticipating next generation needs
Broad Range Of Markets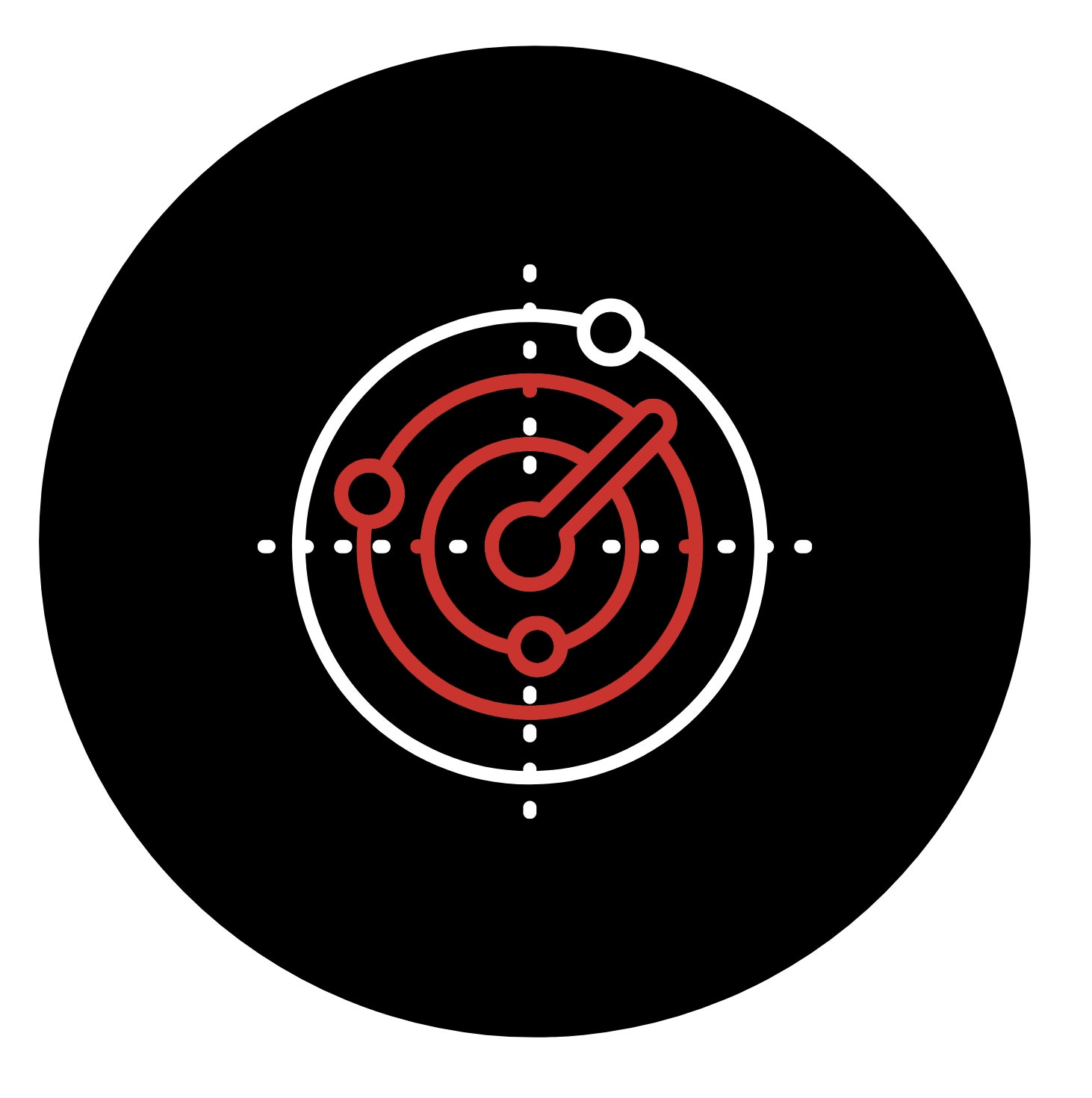 Explore our futures product range and take a pick - you can access the right opportunities for you from one account
Go Long Or Short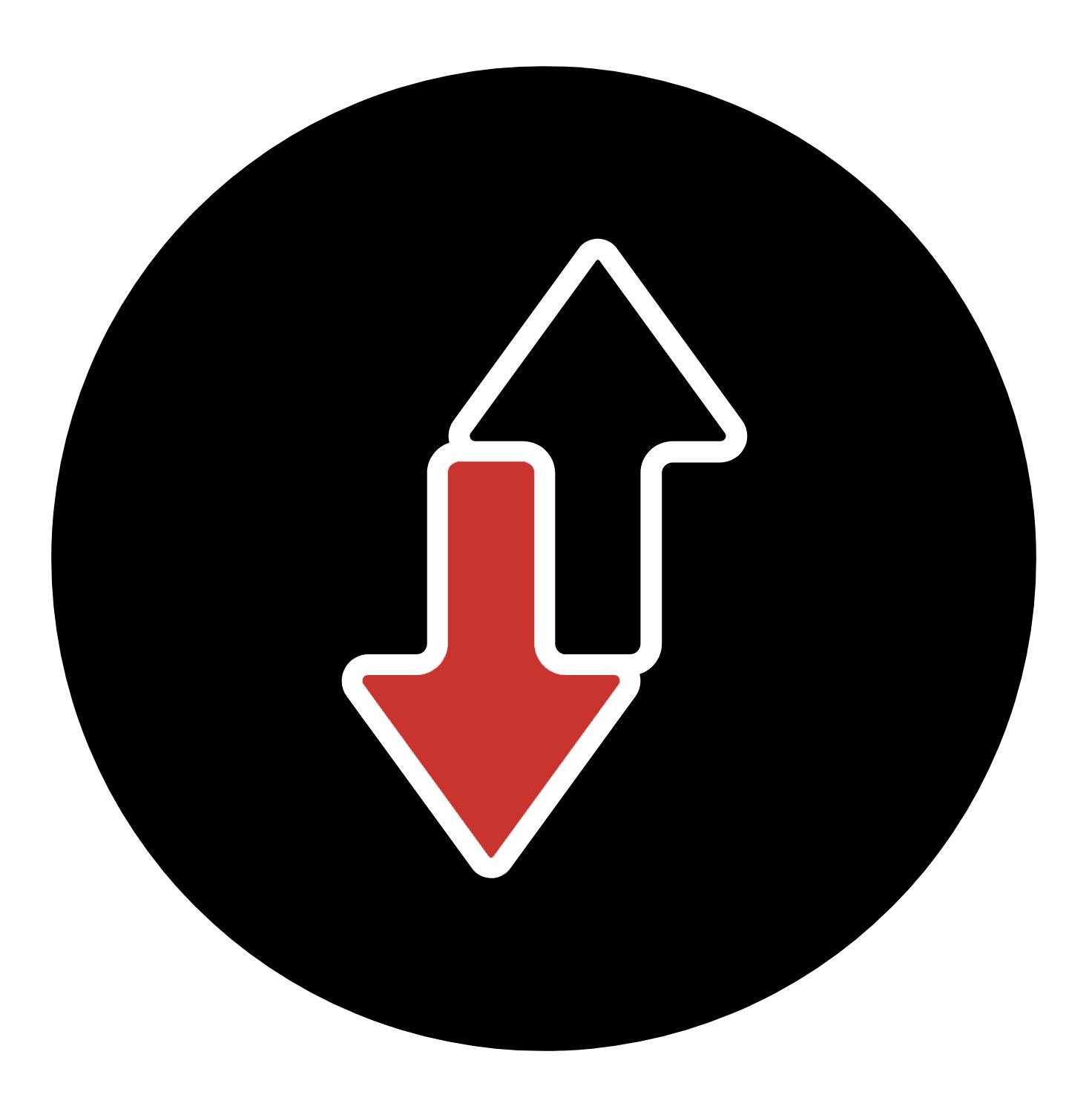 Put your strategies to use on ever-changing market movements with the freedom to speculate on both rising and falling prices
Flexible IRAS
Potential versatility to manage your IRA as you see fit with futures, futures options, and micro futures
Start Trading Futures With Low Commissions
Start trading futures from as little as $0.25.1
We give you excellent value for your money. Here are our futures commission rates per contract:
| Name | Opening Commission | Closing Commission |
| --- | --- | --- |
| Futures | $1.25 | $1.25 |
| Micro futures | $0.85 | $0.85 |
| Small futures | $0.25 | $0.25 |
What Futures Products Can You Trade
Our futures product range has been curated to include some of the most liquid futures and futures options, which can help in reducing entry and exit slippage. Explore our offering here:
SMFE Futures
The Small Exchange offers products that are small, standard, and simple so more people can participate in futures markets.
The Smalls
Small 2 Year U.S. Treasury Yield (/S2Y)
Small 10 Year U.S. Treasury Yield (/S10Y)
Small 30 Year U.S. Treasury Yield (/S30Y)
CME Futures
The CME offers some of the most familiar futures products you can trade.
Equity Index Futures
E-mini S&P 500 (/ES)
Micro E-mini S&P 500 (/MES)
E-mini Nasdaq 100 (/NQ)
Micro E-mini NASDAQ 100 (/MNQ)
E-mini Dow 30 (/YM)
Micro E-mini DOW (/MYM)
E-mini Russell 2000 (/RTY)
Micro E-mini Russell 2000 (/M2K)
Interest Rate Futures
2 Year T-Note (/ZT)
5 Year T-Note (/ZF)
10 Year T-Note (/ZN)
30 Year T-Bond (/ZB)
Three-Month SOFR (/SR3)
Micro 2-Year Yield (/2YY)
Micro 5-Year Yield (/5YY)
Micro 10-Year Yield (/10Y)
Micro 30-Year Yield (/30Y)

Ultra 10-Year U.S. Treasury Note (/TN)

Ultra U.S. Treasury Bonds (/UB)
Foreign Currency Futures
Euro FX (/6E)
Micro Euro (/M6E)
Japanese Yen (/6J)
British Pound (/6B)
Micro British Pound (/M6B)
Canadian Dollar (/6C)
Micro Canadian Dollar (/MCD)
Australian Dollar (/6A)
Micro Australian Dollar (/M6A)
Energy Futures
Crude Oil (/CL)
Micro Crude Oil (/MCL)
E-mini Crude Oil (/QM)
Henry Hub Natural Gas (/NG)
E-mini Natural Gas (/QG)
RBOB Gasoline (/RB)
Heating Oil (/HO)
Metals Futures
Gold (/GC)
Micro Gold (/MGC)
Copper (/HG)
Silver (/SI)
Micro Silver (/SIL)
Agricultural Futures
Corn Futures (/ZC)
Mini Corn (/XC)
Soybean (/ZS)
Mini Soybean (/XK)
Chicago SRW Wheat (/ZW)
Mini Chicago SRW Wheat (/XW)
Volatility
CBOE Volatility Index (VIX) Futures (/VX)
CBOE Mini Volatility Index (VIX) Futures (/VXM)
Livestock Futures
Live Cattle (/LE)
Lean Hog (/HE)
What are Futures?
Futures are financial contracts that define an agreement between two parties - a buyer and a seller - to trade an underlying asset at a specified price on or before a certain expiry date.
If the trade isn't made before the expiry date, it'll happen automatically upon expiration at the agreed-upon price as both parties are obligated to make the exchange.
How to Trade Futures
Do your research to get an understanding of how futures trading works
Choose your preferred market and asset
Create a trading plan and manage your risk
Open your futures position and monitor it
Close your position if you want to do so before contract expires
Open a Futures Trading Account
ENJOY BRAND SPANKING NEW PRODUCTS AND FEATURES

Stay ahead of the pack by trying out new features that are intuitive, engaging, and built for next generation trading

BE INSPIRED AND BOOST MARKET AWARENESS

Our in-app content such as the Follow Feed and video feed and can ignite that light-bulb moment you've been waiting for
Trade Futures on the Best Trading Platform
Our platform is fast, reliable and safe - it's built for you!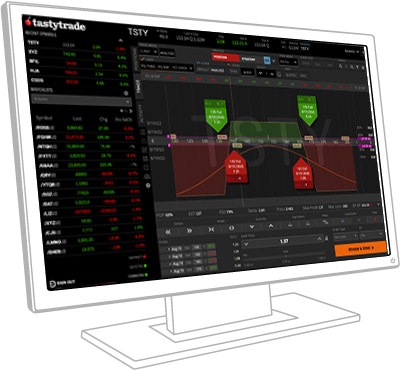 Desktop
An immersive trading experience with a simple, intuitive interface.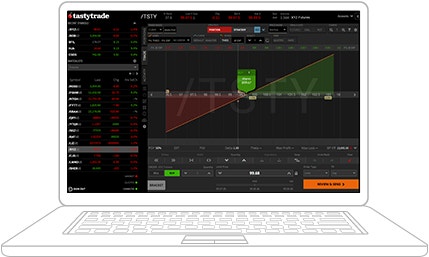 Web
Use our web platform on any browser. Manage accounts, fund, and trade in one place.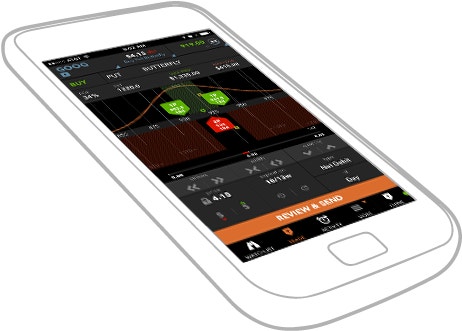 Mobile
Stay on top of your trading while you're on the move. Never miss a market minute.
1
Commission on smalls futures is $0.25 per contract. Some additional applicable Commissions are capped at $10 per leg on equity option trades and $10 per opening and closing cryptocurrency trades.
Our full list of commission fees
.
2Named the Best Online Broker by Investor's Business Daily (IBD) in its ninth annual survey.
Futures and futures options trading involves substantial risk and is not suitable for all investors. Please read all applicable
Futures Risk Disclosures
prior to trading futures products.
All investments involve risk of loss. Please carefully consider the risks associated with your investments and if such trading is suitable for you before deciding to trade certain products or strategies. You are solely responsible for making your investment and trading decisions and for evaluating the risks associated with your investments.