AFTER-HOURS TRADING
After-hours trading provides market participants with the flexibility to execute and manage positions outside of the standard market hours of 8:30am to 3:00pm CT.1
WHAT IS AFTER-HOURS TRADING?
Investors and traders can access the stock market not only during the regular daytime trading hours but also during the pre-market and post-market.
However, market participants who elect to trade during these extended sessions should know that the pre and post market dynamics can differ significantly from the regular daytime session.
Most are aware that the normal daytime trading session for stocks is conducted on weekdays from 8:30am to 3:00pm Central standard time (CST). This period is officially bracketed by the "opening bell" in the morning and the "closing bell" in the afternoon.
Currently, the tastytrade pre-market session opens at 7:30am CST and runs until 8:30am CST, while the post-market session (aka "after-hours session") runs from 3:00pm CST to 4:00pm CST.
BENEFITS OF TRADING AFTER HOURS
KEEP AN EYE ON EARNINGS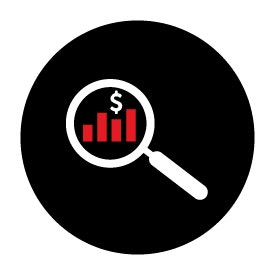 React to and trade company earnings announcements each quarter
DISCOVER DIVERSE OPPORTUNITIES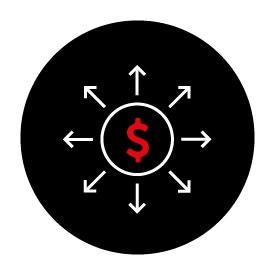 Speculate on the markets and access more potential opportunities
REACT TO BREAKING NEWS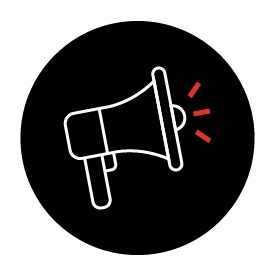 Place trades and manage positions based on breaking news outside of regular trading sessions
WHAT & WHEN CAN YOU TRADE AFTER HOURS?
With tastytrade, you can extend your reach with a selection of stocks, ETFs, and options beyond regular trading sessions in the intervals below.
STOCKS & ETFS
Pre-market trading session: 7:30am to 8:30am CT2
Post-market trading session: 3:00 pm to 4:00pm CT

ETF OPTIONS
A selection of ETF options trade until 3:15 pm CT, or 15 minutes after the close of the market

WHY TRADE PRE-MARKET AND AFTER-MARKET HOURS WITH US?
ACCESS AN AWARD-WINNING PLATFORM
Use your account via desktop, browser or mobile in and out of market hours on an award-winning platform3
TRADE ON ZERO COMMISSION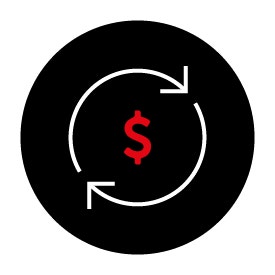 Open and close an unlimited number of stock and ETF shares at no commission4
REACT QUICKLY TO NEW INFORMATION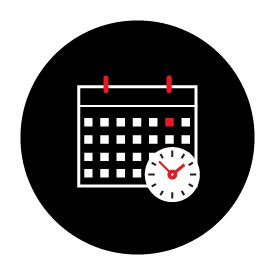 Respond to the latest market and equity news before and after normal hours
ENJOY TOP-NOTCH SUPPORT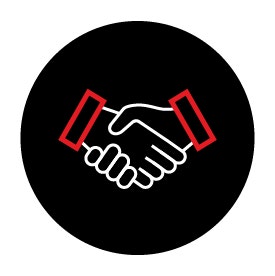 Choose your preferred channel of communication and get in touch with tastytrade for support
GO LONG OR SHORT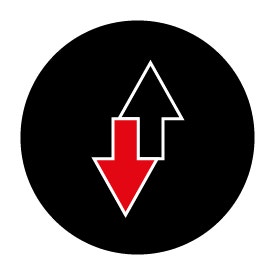 Take positions on rising or falling stock and ETF prices based on your assumption of how the markets will move5
FOLLOW WATCHLISTS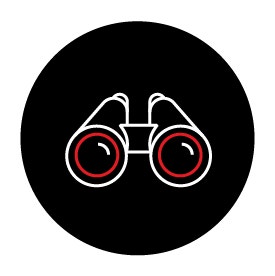 Keep an eye on a variety of assets through a pre-built watchlist, or create your own
RISKS OF AFTER-HOURS TRADING
Importantly, the dynamics of the pre-market and post-market trading sessions can differ greatly from the regular daytime session, and one of the most important considerations is liquidity—or lack thereof.
Liquidity in the financial markets is defined as the ability to easily convert an asset into cash without significantly affecting the associated market price of that asset. A high degree of liquidity helps ensure that pricing in a given market is as efficient as possible.
Unfortunately, the pre-market and post-market trading sessions frequently offer sub-optimal liquidity. That means, in short, that executing trades during these sessions can significantly affect prices resulting in unfavorable pricing. Slippage is the term to describe a situation when an investor faces difficulty or unfavorable pricing when entering or exiting a trade due to lack of liquidity.
In general, that means an investor or trader attempting to execute an order outside the regular daytime session may not be able to complete their entire order at the posted bid/offer prices, and will therefore be forced to accept a sub-optimal price (sometimes significantly) to complete the order. Investors can also wait until the regular daytime session begins, but there is no guarantee where the market would open.
In addition to suboptimal liquidity, the pre-market and post-market sessions may also be characterized by the following:
Inexplicable gap moves
Elevated volatility
Wider bid-ask spreads
ORDER TYPES
Investors and traders should note that outside of regular trading hours, the order types accepted by the system are also limited. That means "market orders" and "stop orders" can't be entered. Instead, market participants must use limit orders only, which is an order type that guarantees the price you entered or better but doesn't guarantee a fill. Using limit orders during the extended hours trading session applies to equities, equity options, futures, and options on futures. Traders can select extended hours as their time-in-force (aka "EXT limit") to trade during the pre-market and post-market.
In terms of other securities, options on single stocks are not open for trading outside of the regular daytime trading session, which means options-related transactions in single stocks cannot be executed during the pre-market and post-market sessions. However, some ETF options do continue to trade after the regular daytime session, from 3:00pm to 3:15pm, or 15-minutes after the regular trading session closes.
HOW DO I START TRADING EXTENDED HOURS?
You can start trading out of regular trading sessions by following these steps:
Learn about extended hours trading
Decide which market and asset you want to trade
Open, monitor and close your position
USE A PLATFORM WITH FEATURES DESIGNED TO ENHANCE YOUR TRADING

Enjoy cutting-edge functionalities built to support all trading experience levels2

GET INSPIRATION FOR SAVVY TRADING AND INCREASED MARKET AWARENESS

Explore concepts and discover new ideas on the Follow Feed and video feed

MANAGE POSSIBLE UPSIDE OR DOWNSIDE RISK PROACTIVELY

Use the portfolio risk analysis tool to take measure of upside and downside risk
TRADE AFTER HOURS ON THE BEST TRADING PLATFORM
Take positions and manage your portfolio the way you want on the award-winning tastytrade platform.3 Whether you trade via desktop, browser, or mobile, you'll enjoy a fast, reliable and secure trading experience.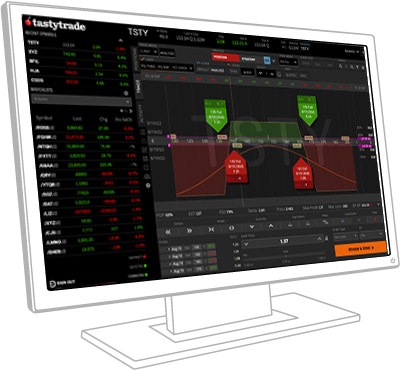 Desktop
Get quick access with the desktop format of our innovative trading software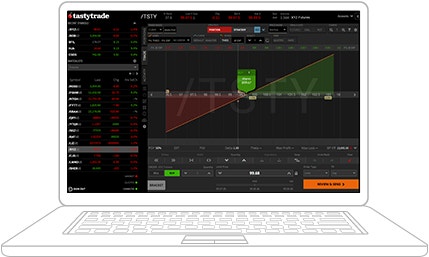 Browser
Trade using any PC with the browser version – simply sign into your account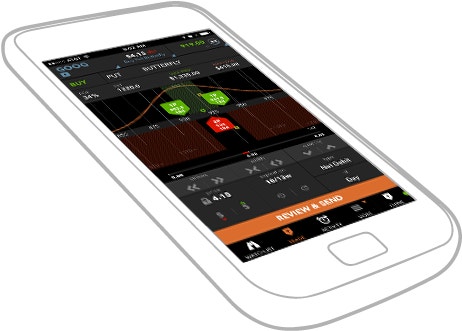 Mobile
Move with your portfolio and trade on the go with the mobile version
1After-hours trading is available on a limited basis.
2These hours also pertain to orders by phone, e-mail, or chat to our trade desk. Any unfilled extended hours orders entered during the pre-market or normal trading session (8:30 am CT to 3:00 pm CT) will continue to work and expire at 4:00 pm CT the day it was entered. Also, please be aware that stop orders do not carry over into extended hours.
3Named the Best Online Broker by Investor's Business Daily (IBD) in its ninth annual survey.
4All stock and ETF trades incur a cleaning fee of $0.0008 per share, and applicable exchange and regulatory fees still apply to all opening and closing trades.
5Short-selling stock is only permissible in a margin account.
All investments involve risk of loss. Please carefully consider the risks associated with your investments and if such trading is suitable for you before deciding to trade certain products or strategies. You are solely responsible for making your investment and trading decisions and for evaluating the risks associated with your investments.